Pet-ID Insurance for cats & dogs

Pet-ID Insurance offers a range of policies, including lifetime cover. This means that for as long as you continue the policy without a break in cover, we will continue to pay for the treatment of long-term or ongoing conditions such as eczema, arthritis or diabetes, year after year – and we don't place exclusions for conditions after 12 months with our Select and Select Plus plans. You can also add optional benefit bundles to tailor your policy to your specific needs.

Please contact us on 0330 100 7213 for a quote or further details.
Pet-ID Insurance also offers a 12-month Classic product, designed for owners of older pets (which may not be eligible for lifetime cover) or those looking to insure their pet for just the essentials. 12-month cover means you can claim for your pet's treatment for illness and injuries for 12 months from when the problem was first noticed, but then that condition will be excluded from the policy.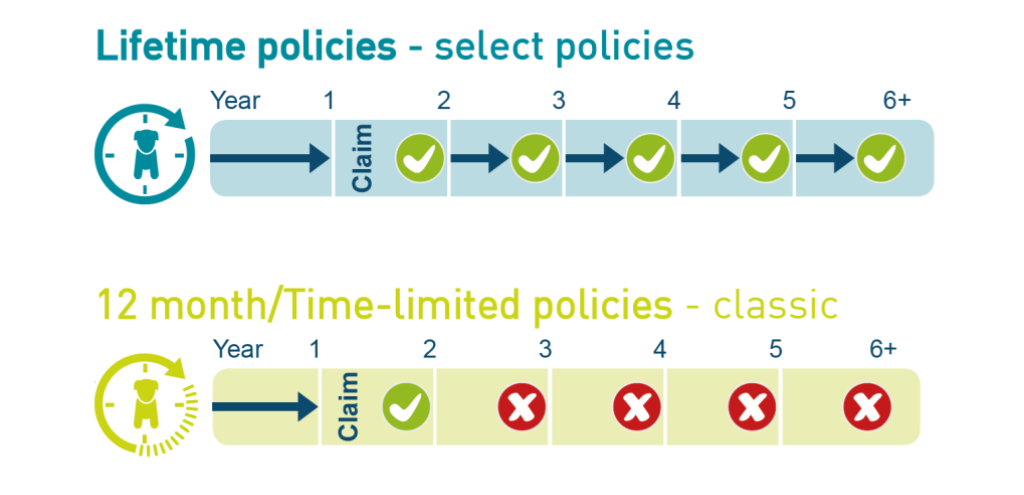 Terms, conditions and excesses apply and may be varied on renewal. No cover is provided for pre-existing conditions.

Pet-ID Insurance from Pet-ID Microchips Ltd (The Barn, Danworth Farm, Cuckfield Road, Hurstpierpoint, West Sussex BN6 9GL) is sold, underwritten and administered by Allianz Insurance plc (Registered in England No. 84638. Registered Office: 57 Ladymead, Guildford, Surrey GU1 1DB).

Pet-ID Microchips Ltd is an Appointed Representative of Allianz Insurance plc which is authorised by the Prudential Regulation Authority and regulated by the Financial Conduct Authority and the Prudential Regulation Authority. Financial Services Registered No. 121849. Pet-ID Microchips Ltd is not part of the Allianz (UK) Group. Email:
pet-id.info@allianz.co.uk